There are many reasons why people want to cancel their Amazon Prime subscription. Firstly, many users find that their viewing habits are more cost-efficient without the subscription fee each month. Secondly, spending less time watching Prime Video can lead to having more time to do other activities and arranging a more productive life in general. Thirdly, there is an ecological responsibility connected to streaming media and canceling Prime Video could reduce electricity consumption. Finally, users may simply have different streaming preferences and find that there is insufficient content in Prime Video for their taste or lifestyle. Whatever the reason, the time might come to cancel it now. You can do so in just a few steps, as shown below.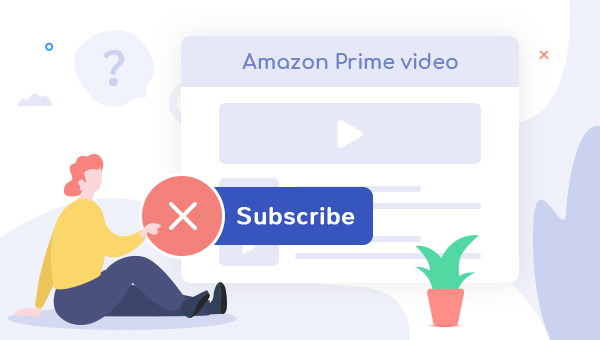 1. Cancel Amazon Prime Subscription via Web Browser
To cancel your Amazon Prime Video subscription, follow these steps:
1. Go to Amazon.com and log in to your account.
2. Click on the 'Account & Lists' option from the top right corner of the page.
3. Under 'Account & Lists' select 'Your Prime Membership'.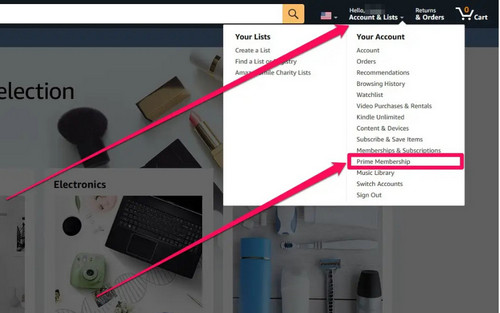 4. Then you will be heading to a page, where you see 'Update, cancel and more' under the Membership heading. Click on this.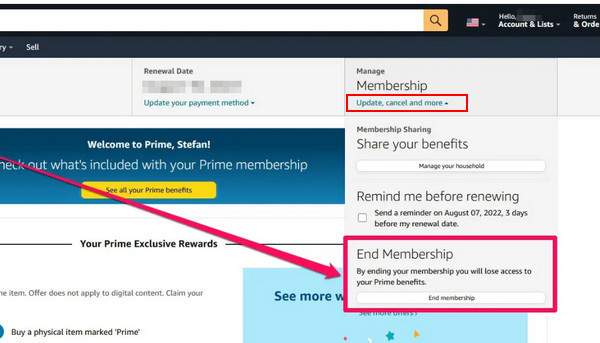 5. You will be prompted to confirm that you wish to cancel your Amazon Prime membership.
2. Will I Get A Refund?
According to Amazon, if you cancel within 3 business days of signing up for or converting from a free trial to a paid membership, as well as never used its service, you are eligible to get a full refund.
3. What Will Happen After Cancelation?
According to Amazon's rules, your subscription end date will display on the confirmation screen. You're able to reverse your cancellation until that date. After the end date, you won't be charged for, nor have access to content from that channel, meaning that you cannot keep your favorite content stored on your devices by downloading them. You will lose all access to them unless you download them in MP4 or MKV format with the help of TuneBoto before your subscription expires.
4. Keep Your Content with TuneBoto?
TuneBoto Amazon Video Downloader is a great tool to help you save and keep your favorite Amazon Prime movies and shows. This incredible app allows you to download any movie or show from Prime Video and save it in either MP4 or MKV format. During the process, you can choose to keep audio tracks, and subtitles in many languages and select different video codec options for getting more smooth viewing experience. And no worry about the subtitles, it offers three subtitle modes to enable you to play the downloads on any of your devices with subtitles displayed. Whether you're at home or on the go, TuneBoto Amazon Video Downloader makes it easy to take your favorite shows and movies with you wherever you go.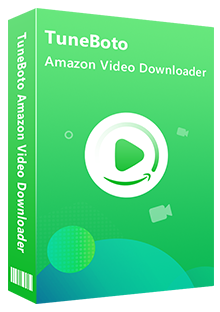 Amazon Video Downloader
Download Prime movies & TV shows to Mac/Windows

Support downloading Prime Video to MP4/MKV

Keep audio tracks and subtitles

Download videos in batch at a fast speed

Free upgrade and technical support
Next, we will show you how to use TuneBoto Amazon Video Downloader, all you need is to download the app and follow us.
Step 1 Install and Open TuneBoto Amazon Video Downloader
Run TuneBoto Amazon Video Downloader on your computer, then you need to select the region of your account.
For the United States, select "amazon.com"
For Germany, select "amazon.de"
For Japan, select "amazon.co.jp"
For United Kingdom, select "amazon.co.uk"
For France, India, Canada, and others, select "primevideo.com"
After that, please log in to your Prime Video account. The Amazon Video login window needs to be opened by entering any keywords in the search box and clicking "Enter".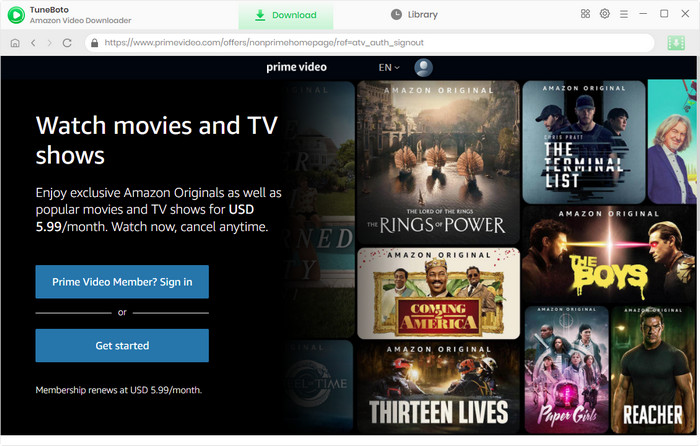 Step 2 Select Output Settings
Here, you can click the "Setting" button at the upper right to open the Setting window and adjust the output settings, including output format, subtitle, audio track, video codec, and so on. You can also log out of your account in this window.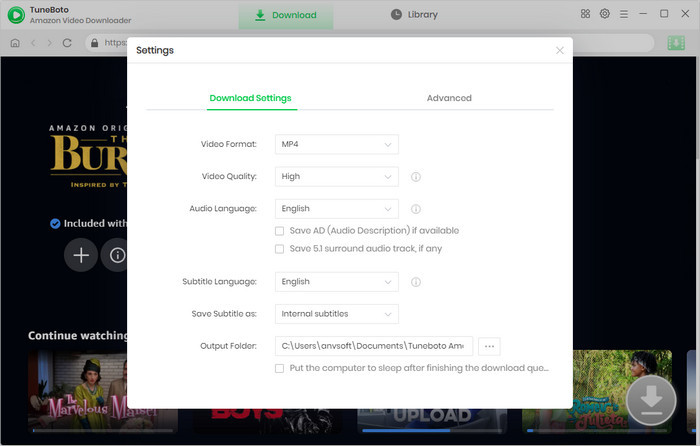 Step 3 Find Downloaded Video
Enter the name of Prime video or directly copy & paste the video links from the web browser to TuneBoto, then press "Enter" on your keyboard. After seconds, you will find the related Prime videos listed.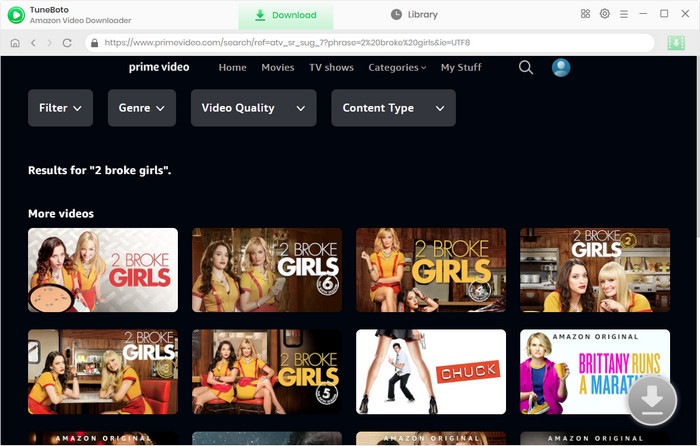 Step 4 Select Audio Track and Subtitle
In this step, you can open the Advanced Download window and select specific audio tracks and subtitles. To download episodes, you can access it by clicking the download icon then the Advanced Download button at the bottom-left. If you are downloading movies, directly click the icon next the download icon to open the window.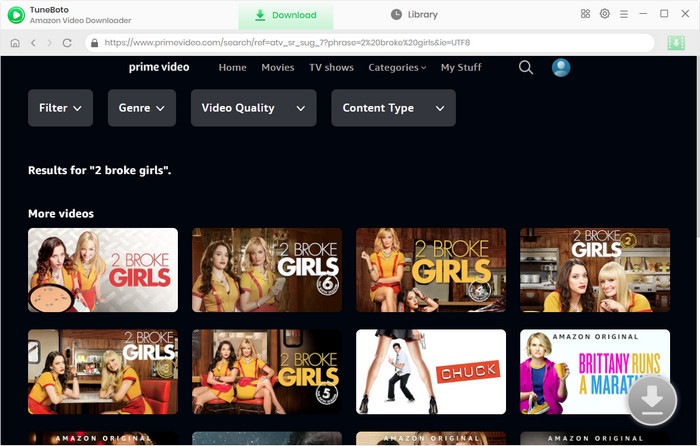 Step 5 Start to Download Amazon Video on Computer
Finally, please click the "Download" icon, the program will start downloading the Amazon videos as MP4 or MKV files.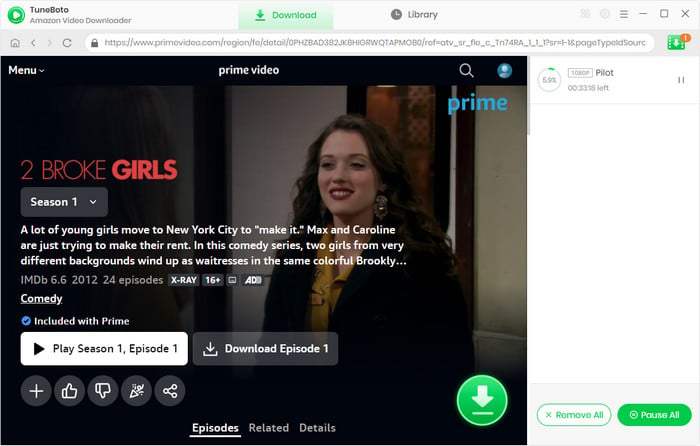 Once the download is finished, click the "Library" tab on the top and you'll see all downloaded Prime videos listed. Click the "Folder" icon next to each title and you'll be directed to the output folder on your local computer right away.
Conclusion
The process of canceling Amazon Prime membership is pretty easy. You can simply follow this guide and get started. If you want to keep your favorite content playable even after your subscription is over, you can use TuneBoto Amazon Video Downloader. It can help you download Amazon Prime videos in MP4 or MKV format.
Note: Only the first 5 minutes of each video can be downloaded with the trial version, please purchase a license to enjoy the full video. It is suggested that to download the trial version and have a test before purchasing it.
---